Last Saturday, I was invited by Ms.
Keigh Jalbuena
to be with her together with the other Trio members,
Ava Te
&
Angel Rodriguez
, and with their other readers to try
Swensen's
renowned ice cream & sundaes in Mall of Asia. It is actually their only branch here in PH.
* Just look at how inviting their interior is. It is full of pictures of their noted sundaes that will definitely make you want to have one. *
* This is the Earthquake vouchers (12 GCs with 8 diff. ice cream servings) courtesy of Ate Angel. *
* Chocolate Fondue for Ms. Keigh *
* Banana Split for me! *
* This personalized glass made me want to bring it home. Isn't it a cutie? :) *
Ms. Keigh and I arrived at MOA by 12nn so we decided to meet up and eat lunch together. It was so nice chatting to the person behind the blog you're looking up and knowing her more. After eating lunch, we went around to kill some time. Ate Angel informed us that she's already at Swensen's so we meet her up there. We stayed inside while waiting for the others and we were bugged by the waitresses because we've been staying there for too long not ordering anything :)) So after waiting a couple of minutes after Ms. Bec arrived, we got shy and just ordered. Ate Ava and her readers arrived by the time we're already finish. It's also
Sammy
's (Ate Ava's reader) birthday so the crew went to our table to sing and brought her ice cream together with a candle! After having a looooong chit chat, it's photo ops time!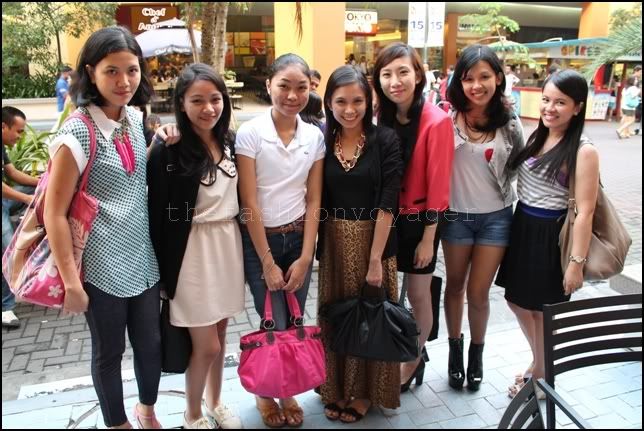 Photo from Regine
Thanks again Ate Keigh for the invitation and to the others for the great company. It was so nice meeting all of you :D
Enjoy the Swensen's experience as much as I did with your loved ones. Visit them at MOA soon! :)
Xs & Os,
B ♥